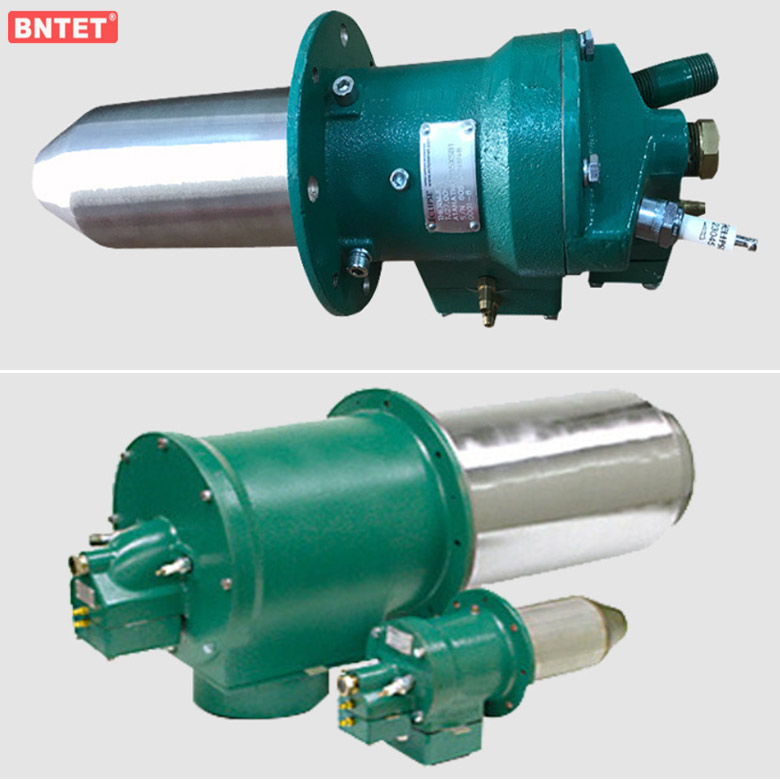 The characteristics of ECIPSE gas burner are fast flame and fuel saving, low nitrogen oxide emission day and self-heating natural gas burner immediately ignite the grill nozzle according to the field-proven Thermlet burner technology. According to the excellent design of the engine combustion chamber, it has the characteristics of fast flame and fuel saving. The tightly designed ejector extracts organic waste gas from the porcelain heat exchanger
The heat exchanger adds the combustion gas
Heat to a high temperature, which can save more than 50% of fuel compared with ordinary natural gas burners, and improve the high efficiency of the melting furnace. The design of TISRV5 eliminates the heating duct work necessary for the external regenerator, and saves the cost of hardware configuration and installation. The heat exchanger with internal heat insulation further improves the high efficiency of direct expansion.
The integrated natural gas filling simplifies the burner tube groove, installation and adjustment. Input or set the igniting capacity of the natural gas burner during operation can be operated immediately. The weight of the American Tianshi burner shell design is 40% lighter, and the furnace wall structure and installation are simpler, so there is no need to worry about high-pressure installation areas.
The internal parts are made of outer space carbon-carbon composite materials, which have good thermal conductivity and a good service life.
The installation, actual operation and maintenance are simplified, and the cost is reduced. Even after many years of application, non-radiative heat exchangers/regenerators can continue to save fuel. Three specifications are available, and the large ignition capacity ranges from 200,000 to 1,000,000 BTU/hr (60 to 265 kW).
Type: Nozzle composite type
Specification type: 4
Production capacity range: 200,000-1,000,000 (Btu/hr) 59-293 (kW)
Adjustment ratio: 10:1
Large overall process temperature: 2200°F, 1205°C Fuel: gas
Typical application: tempering furnace reheat treatment furnace quenching equipment